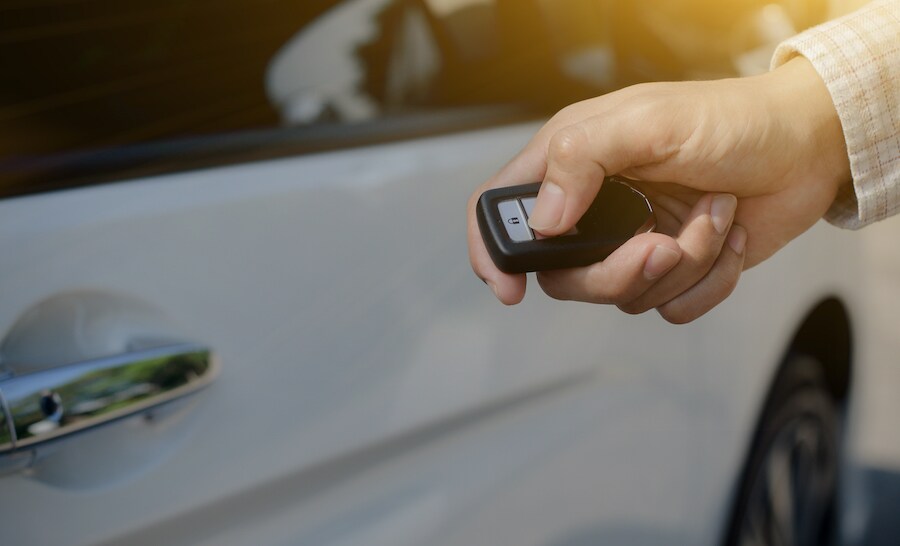 As vehicles continue to progress in their technology, one of the premier features provided to drivers is remote start. The 2021 Ford EcoSport offers remote start for Corbin drivers, creating convenience to ensure that every one of your journeys gets a head start. 
Your remote start button is located on your key fob transmitter and allows you to start your engine without ever entering your new Ford EcoSport. The extended operating range (up to 300 feet) helps adjust the temperature in the morning to your preferences based on the weather, just from the press of a button.
Our Ford dealership serving Williamsburg and London, KY, wants to help guide you on using the remote start system for your 2021 Ford EcoSport!
2021 Ford EcoSport Trim Levels
How Does the Ford Remote Start Work?
Starting your vehicle Ford EcoSport with remote start is easier than ever. Using the key fob, the lock button needs to be pressed first to lock the doors. Next, the remote start button, which has a "2x" mentioned on it, has to be pressed twice. This will make the outside lights flash twice. If the process is done incorrectly, the user will be notified through the horn sound. You can also program your Ford EcoSport to run in 5, 10, and 15 minute intervals. 
The remote start also works to turn off your new Ford EcoSport. Simply press the remote start button once after the vehicle has been remote started. This will turn the exterior lights off along with the entirety of the vehicle.
Remote Start LED Status Feedback 
An LED on the remote control provides status feedback for remote start or stop commands.
Solid Green = Remote start or extension successful
Solid Red = Remote stop successful or vehicle off
Blinking Red = Remote start or stop failed 
Blinking Green = Waiting for status update
Find Your New Ford EcoSport in Corbin 
If you're interested in hearing more about the Ford EcoSport remote engine start feature or you would like to schedule a test drive in the new Ford SUV, please feel free to contact us online or stop in to pay us a visit here at Legacy Ford Lincoln.