We'll Help Keep Your Car Performing Like New!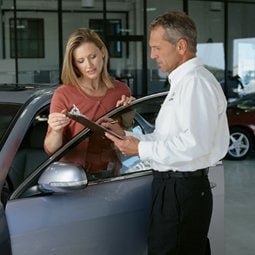 Here at Legacy Ford, serving the drivers of Corbin, our Ford Service center wants to keep your Ford vehicle at its best performance. Staffed with experienced mechanics, trained to know all the ins and outs of your Ford, you can rely on them to give you the best car service. Stacked with Ford parts that are compatible with your Ford model, our Ford Service Center will service your car with the same parts used to build. Maintaining and repairing won't be a hassle with our department. 
Like anything else you own, your car will perform better when it's properly cared for and maintained. Keeping up with the service schedule in your owner's manual ensures your Ford F-150, Escape, Mustang and Explorer will run smooth and efficiently.
Visit our Ford Service Center for All Car Service Needs
When you need to schedule your car appointment service, look no further than our Ford Service Center in Corbin. Getting your car booked for a car service appointment has never been easier. Fill out our online service appointment form and tell us what kind of service you are looking for, and we will handle the rest. With the parts you need and an experienced team, your Ford will always be in good hands. 

We understand the value of your Ford and want to make sure it is in the best shape possible for all types of commutes. If you have any questions about our Ford Service Center, please contact us.